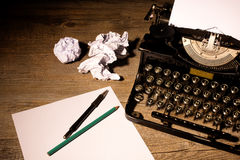 OXFORD FACULTY BLOG POST: I have just published a blog post on Oxford University's Faculty of Theology and Religion website.  You can read that here:
https://www.theology.ox.ac.uk/article/science-religion-and-dual-vocations
OXFORD UNIVERSITY is this week beginning a new 2017-18 academic year.  I am doing lots of exciting teaching this term, including many new students taking our papers and courses in Science and Religion — a real Oxford highlight.
LATEST BOOK RELEASES: Here is a preview of my most recent book, Academic Vocation in the Church and Academy Today: 'And With All Of Your Mind', edited by Shaun C. Henson and Michael J. Lakey.
READ ABOUT MY PREVIOUS BOOK HERE: God and Natural Order: Physics, Philosophy, and Theology.  Read more about that academic volume published also by Routledge (New York and London, 2014) at the following link, which is also available to order or recommend to your favorite academic or local library. Get a free preview by clicking on the book's title above, or by following this link: